Is There Magic in the Text? Ritual in the Priestly Pentateuch and Other Ancient Near Eastern Literature
Keywords:
magic, ritual, bible, ancient near east, priestly source, mesopotamia, egypt
Abstract
"Magic" is a term that continues to feature in popular and scholarly circles, yet scholars continue to disagree vehemently about its definition and utility. This article uses the various definitions of magic as lenses through which to compare the ritual texts of the Priestly Pentateuch, ancient Egypt, and ancient Mesopotamia. The results offered illumine both the texts and the scholars who interpret them. Regardless of the definition employed, the biblical and other ANE ritual texts are quite similar, leading to the conclusion that magic should not be used as a dividing line between biblical Priestly and other ANE ritual texts.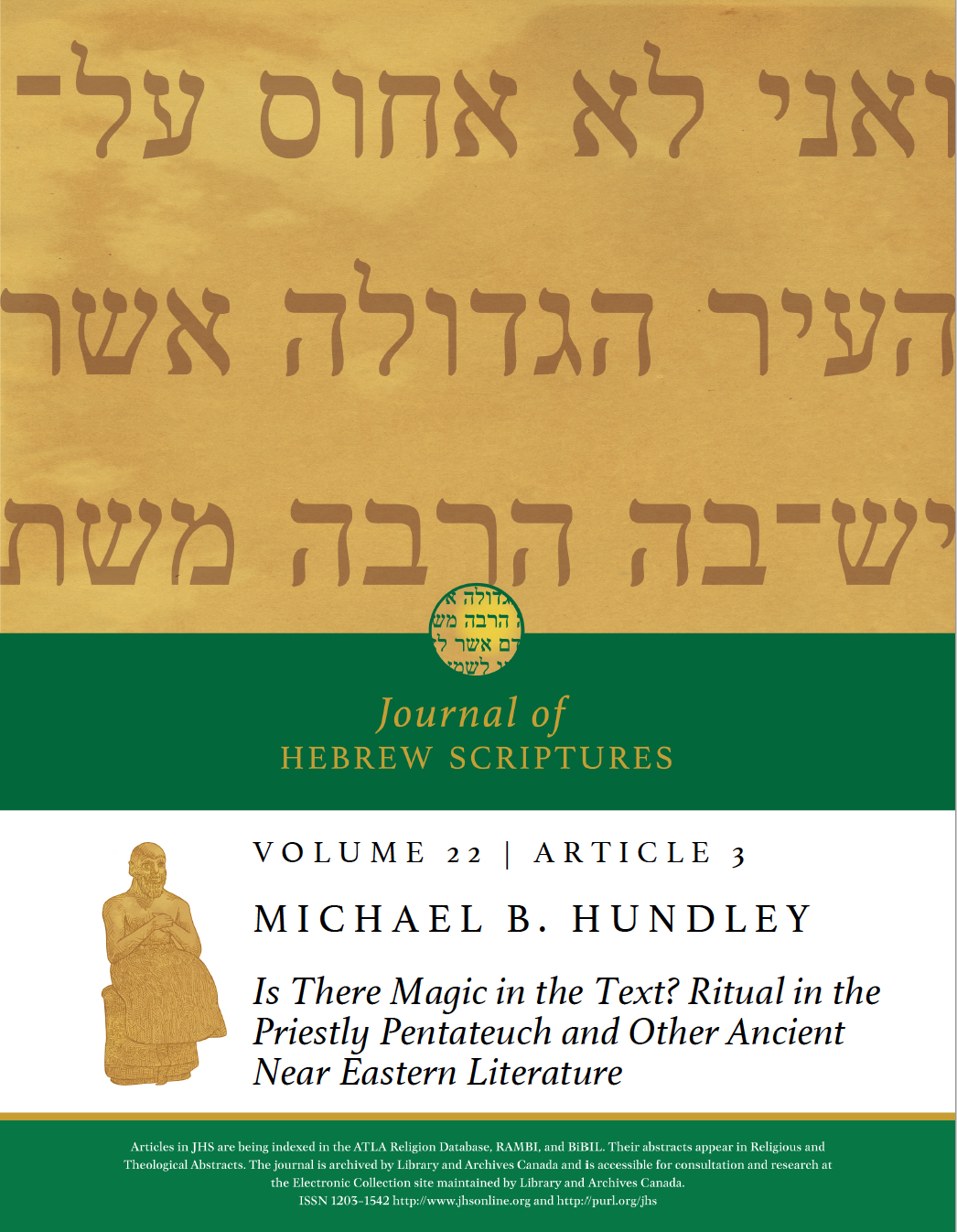 Downloads
How to Cite
Hundley, M. B. (2022). Is There Magic in the Text? Ritual in the Priestly Pentateuch and Other Ancient Near Eastern Literature. The Journal of Hebrew Scriptures, 22. https://doi.org/10.5508/jhs29576
License